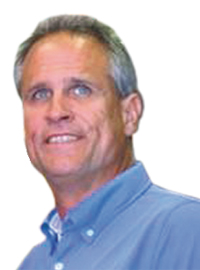 Pat Hill has spent the best part of his career involved in real estate. A father of three, two boys sandwiching a girl, the Hills are an active bunch. McCall rewards those who live their lives outside, and the Hills take full advantage of the many recreational opportunities in the area. Active in skiing, skating, hockey, racquetball, golf, and boating, the Hills could not imagine a similar quality of life elsewhere.
Since 2001, Pat has been helping families and investors find their dream homes and properties in McCall, Donnelly, and Tamarack, consistently ranking in the top 5% of more than 100 local realtors. Prior to coming to McCall, Pat worked through the Las Vegas real estate boom as the Marketing Director for Diamond Resorts International, leaving them in 1998 to accept the challenge of senior marketing executive for Preferred Equities Corp. in the Pahrump Valley, Nevada. Pat's unique background in real estate development gives him a comprehensive knowledge of real estate as investment, a true advantage for the potential investor.
Ask Pat to tell you the story of how he came to be in McCall. Here's a teaser: he is the fifth McCall who found the area "just driving through." Following in the footsteps of a grandfather, great aunt, cousin, and mother, Pat has found his place. Let him help you as he has helped countless others.